Testimonials,
A KIND WORDS FROM MY CLIENTS
As an Italian destination wedding planner, I'm dedicated to creating unforgettable and magical experiences for my clients. Browse my reviews to see what sets Laura Ferrari apart.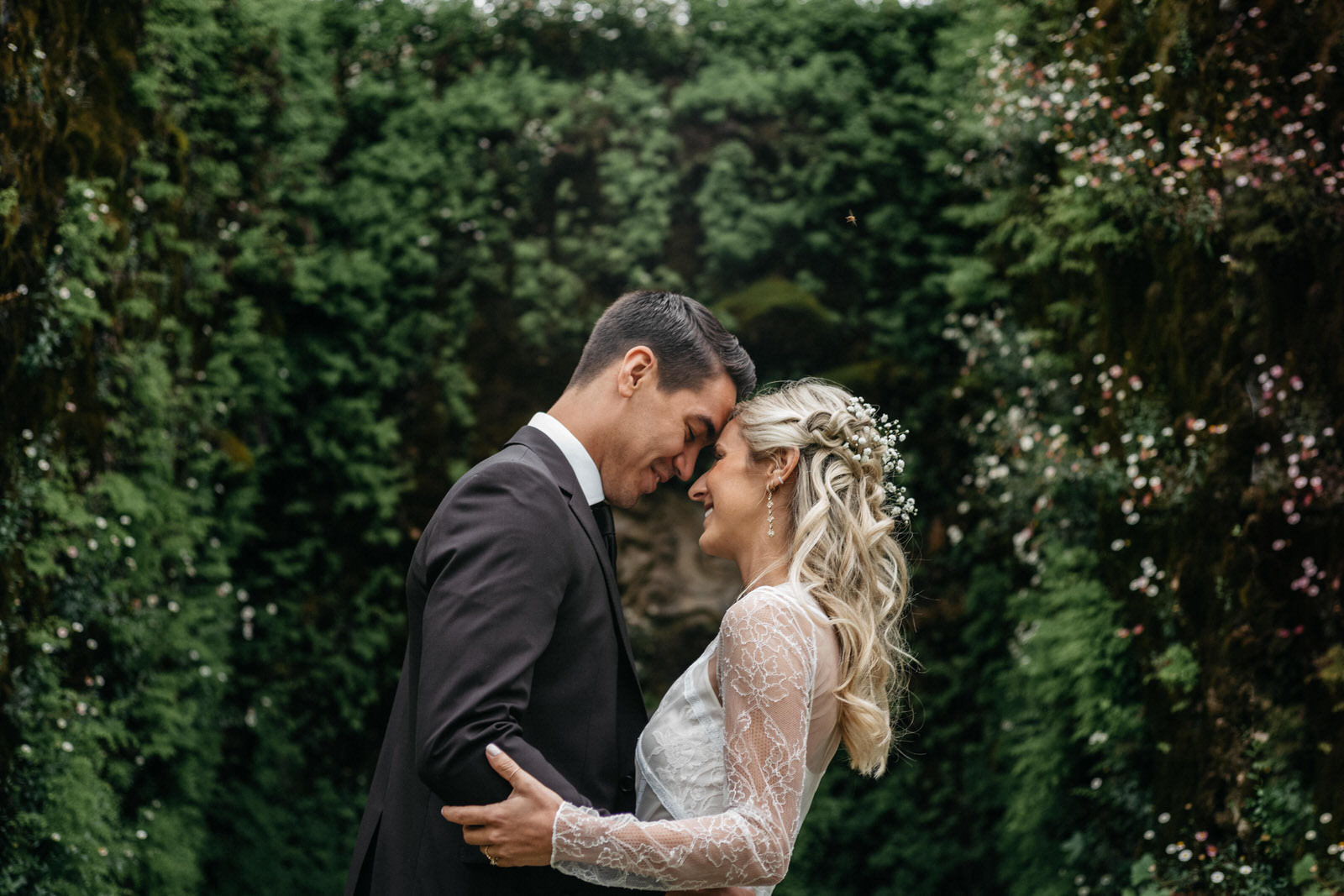 "I can't say enough good things about Laura!"
She was extremely perceptive to my vision and executed everything flawlessly.  Her hard work and passion was evident throughout the whole experience.  She helped make the day absolutely beautiful and perfect!"
Abby and Chris Makabali
"Laura was the force behind our dreamy Tuscan wedding"
at Villa Catureglio in September 2021. Throughout the planning process, Laura managed every request or idea we had with confidence and grace. Wedding planning can feel very overwhelming with so many decisions to make (especially in the middle of a pandemic), but Laura led all vendor communication and coordination and brought our vision and inspiration to life perfectly. Between the welcome gifts of wine, olive oil and limoncello for our guests, the prosecco toast in the middle of the ceremony, the acoustic duo for aperitivo hour, the four-course Italian dinner and the gelato cart and espresso cocktail station in the courtyard, our guests are still raving about the wedding weekend over a year later and we are so grateful for the incredible memories we have. Laura is extremely friendly, professional and goes above and beyond for her brides – I am constantly recommending her to anyone who is interested in getting married in Italy.
Victoria and Kevin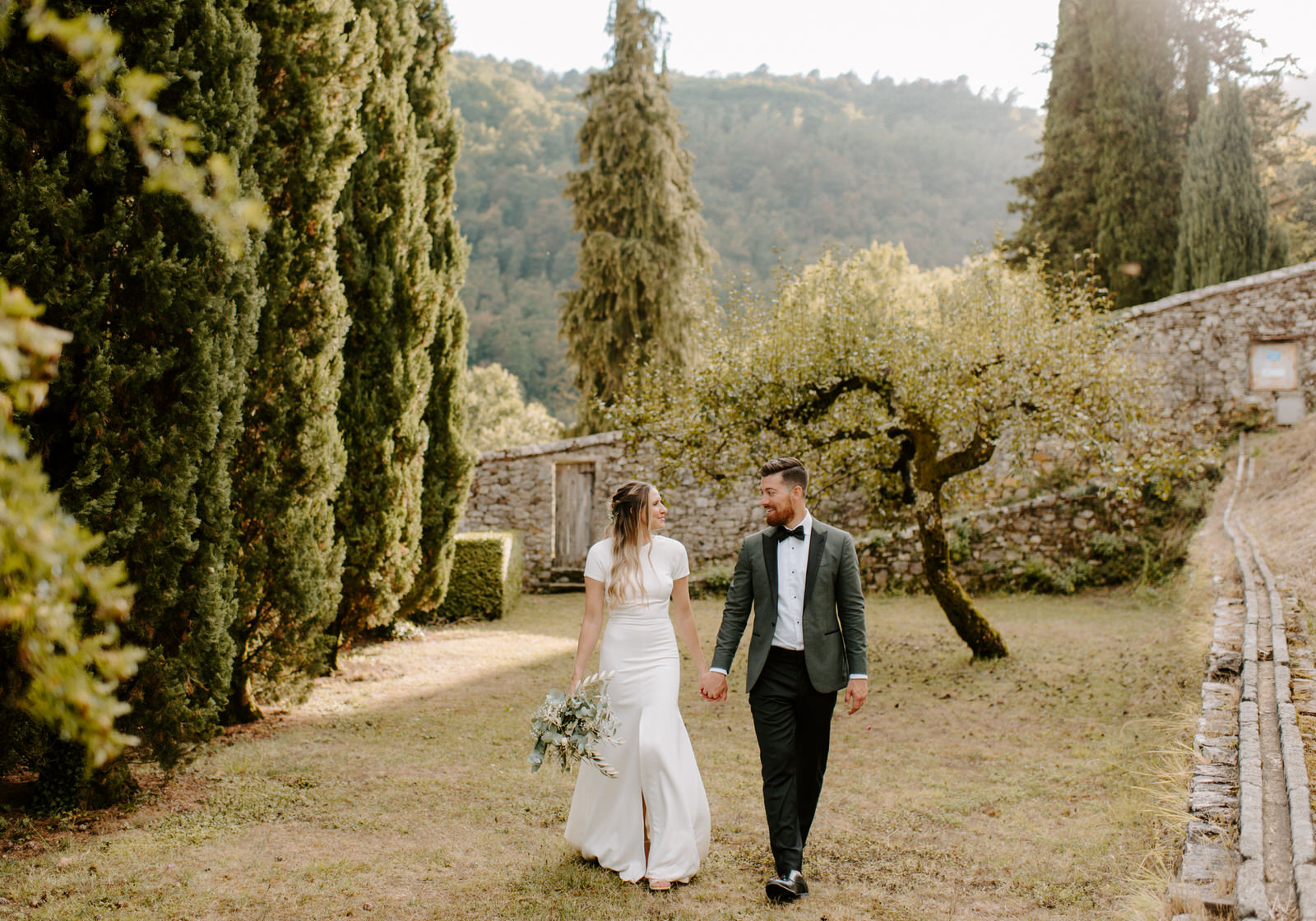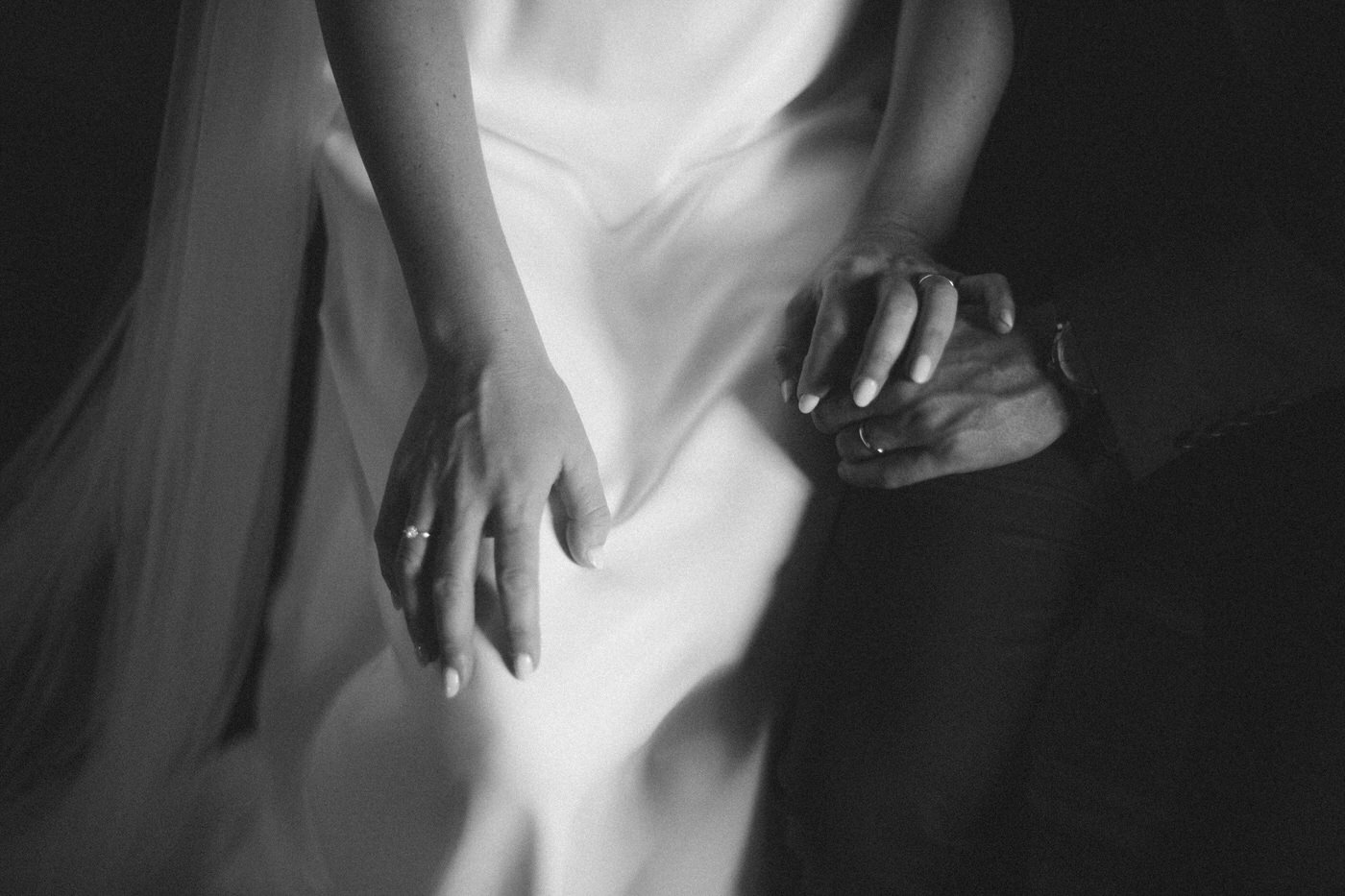 "Let Laura be your guide, you won't regret it"
"Planning a wedding in general is known to be rather stressful, so when we planned to get married in Italy, I had assumed it would come with some added stress.. I couldn't have been more wrong! We had the most magical, stress-free wedding experience (from planning to the actual day and beyond) and this wouldn't have been possible without Laura's extensive knowledge and guidance. My Husband and I couldn't recommend Laura's services more highly. If you're planning a wedding in Italy, let Laura be your guide, you won't regret it".
Roberta and Josh
"Laura was amazing from start to finish. "
She helped us every step of the way from the scheduling, logistics and supplier selection right through to helping serve the pizzas for our pizza night! Many of our guests commented on how smoothly everything went and that was all down to Laura. The wedding exceeded our expectations and we would absolutely recommend Laura and Villa Catureglio for the perfect Tuscan wedding.

Hayley and Luke, August 2022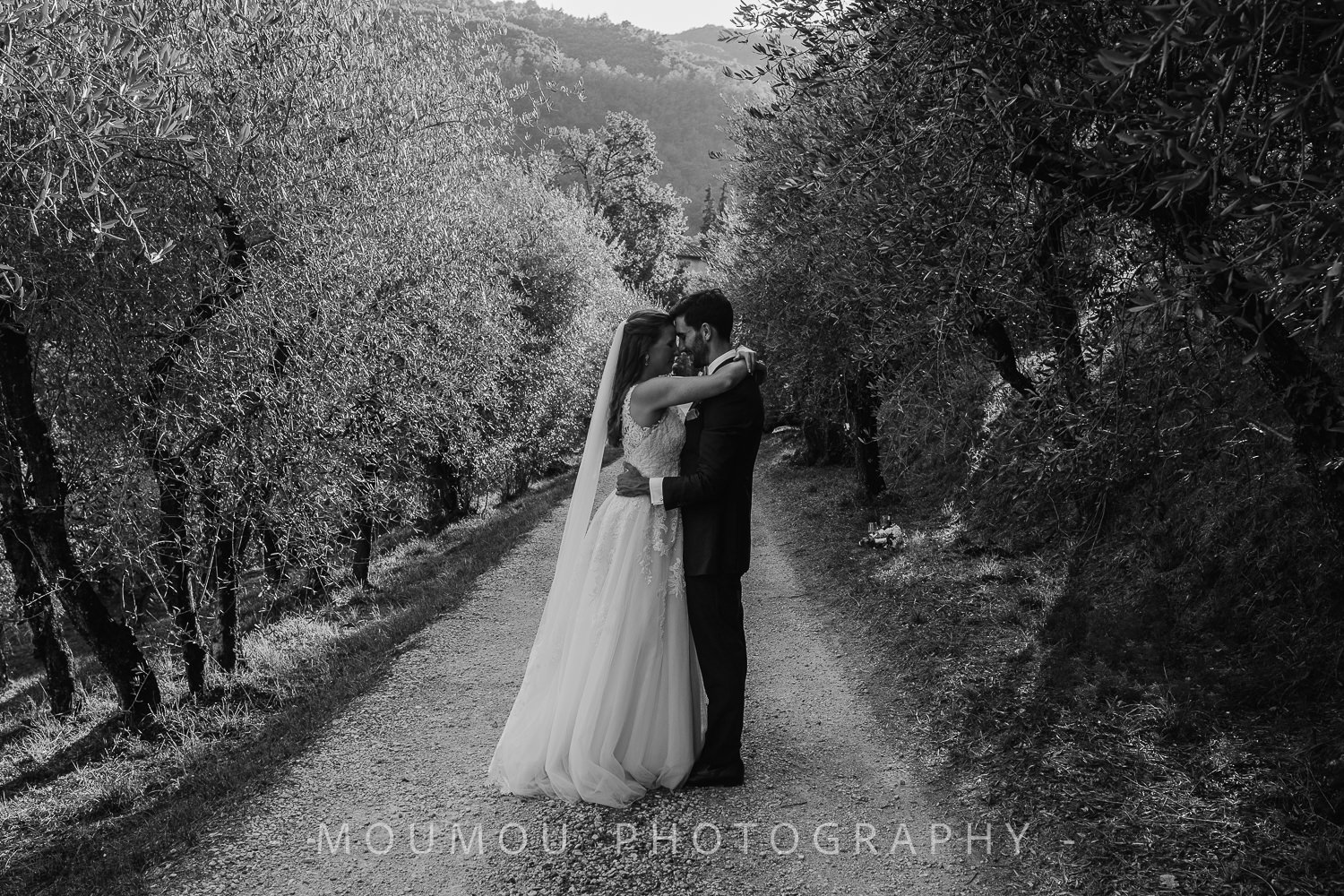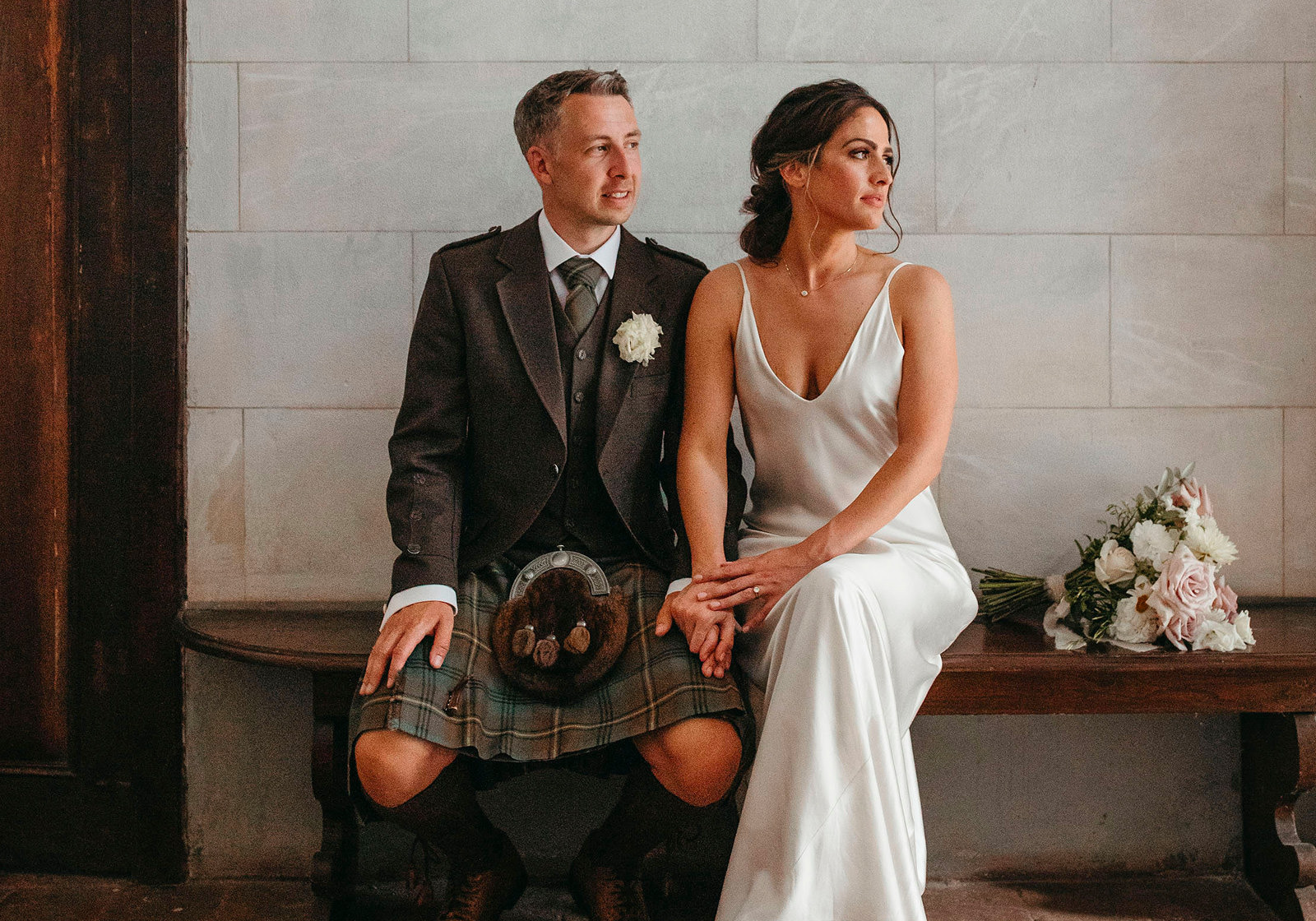 "We could not have done it without her"
Laura supported in planning our wedding at Villa Catureglio in July 2022. We could not have done it without her.  From legal document guidance, to vendor communication, Laura was there whenever we needed her. She was able to answer any query we had, with a great network of local vendors to recommend. 
On our wedding day, she managed to make it feel almost effortless when we knew how much coordination was going on behind the scenes. Her calm supportive demeanour helped us all remain relaxed and just enjoy our time to the full, we couldn't be more grateful for all her support. 
Nadia and Ross
" I wish we could do this every year. Thank you Laura! "
Laura helped plan our dream wedding. There is nothing I would have done differently and I think back on those 3 magical days with only joy and happiness. We were completely content and blow away by the villas beauty and how smoothly the day ran. We were able to truly relax and have fun on the big day which is all you could wish for. Laura was in complete control and was only ever relaxed, friendly and efficient. She was the exact energy we needed and I would work with her forever if I could. All of her suggestions were spot on and nothing was too much trouble. I wish we could do this every year. Thank you Laura!


Alice and Lucas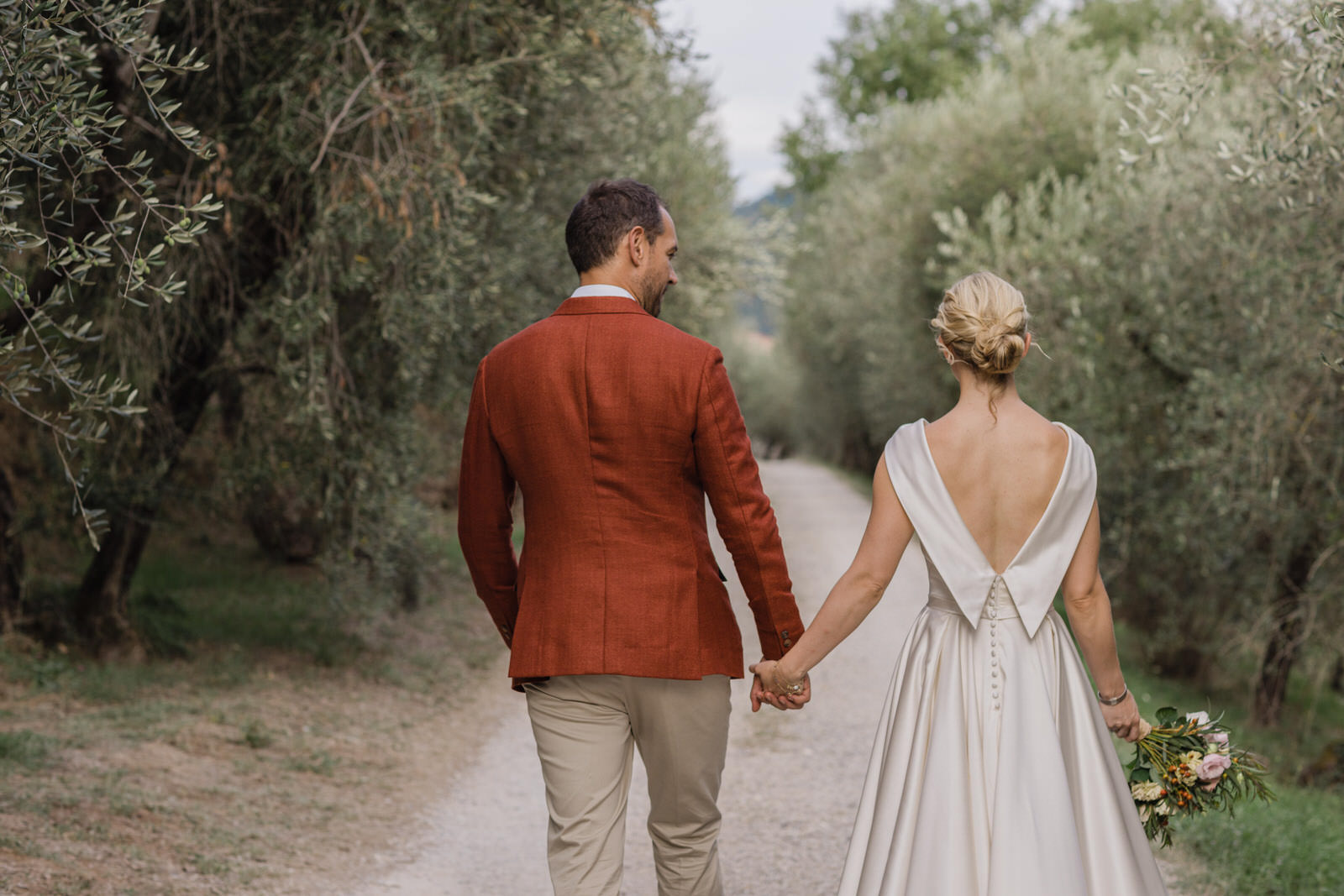 "Laura was everything we could have wished for in a wedding planner. "
Planning a wedding abroad is not possible without someone helping you, however, when someone like Laura is helping you, it feels like there is no stress at all involved in planning. You can ask her anything and everything and nothing is too crazy. She has great connections with all vendors and it adds an extra touch that all of them are local. We had our absolute dream wedding at Villa Catureglio, actually, sometimes we still have to pinch ourselves over the fact that this was OUR wedding!
Daphne and Gregory
DISCOVER how easy it is for you to get married in Italy
Are you dreaming of a beautiful destination wedding in Tuscany? Let me make that dream a reality! As a destination wedding planner, I specialize in creating unforgettable weddings in the stunning Tuscan countryside. From romantic olive groves to breathtaking vineyards, let's work together to bring your vision to life. Contact me today to start planning your dream destination wedding in Tuscany!